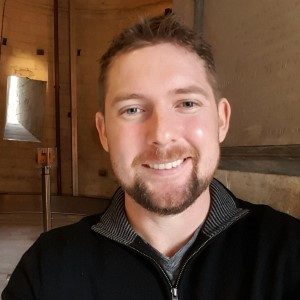 Michael Anderson has been an Information Security Consultant at CompliancePoint since 2017.
Michael's areas of focus include HIPAA, HITRUST, PCI DSS, NIST RMF and CSF, FISMA/FedRAMP, Risk Assessment, and Incident Response.
Michael holds multiple industry certifications in both Security and Privacy, including: (ISC)2 (CISSP, HCISPP, CAP), ISACA (CGEIT, CISA, CRISC, CDPSE), PCI (QSA), HITRUST (CCSFP, CHQP), and CompTIA (Network+, Security+). Michael also holds a B.S. in Cyber Operations, M.S. in Cyber Security, and is a current PhD student researching the area of Cyber Defense.
As a certified QSA, CCSFP, CHQP, and Risk Team Lead, Michael assists in performing a wide variety of assessments within both the public and private sectors. Michael consults with organizations in Healthcare (including Providers and Business Associates), Hospitality, Telemarketing, Professional Sports, Airports, Fund Management, and Retail, as well as Native American Tribes, Local, and State Level Agencies.
Michael is a veteran of the U.S. Navy and, prior to CompliancePoint, worked at the National Security Agency as a Technical Director where he performed several high-level technical and management functions that merited commendation. Michael is bi-lingual, speaking both English and Spanish.
Michael is devoted to helping organizations better understand risk, align with industry accepted standards, and fulfill any cyber security initiatives.
Sorry, this author has no articles yet.