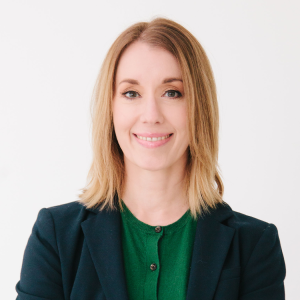 Sara Brooke has been a Consultant with CompliancePoint's Marketing Compliance practice since April 2018.
Sara's expertise represents more than 12 years of assisting large and small organizations in solving complex legal and compliance issues, with the past eight years focusing specifically on advertising and direct marketing. Her work includes FCC & FTC policy analysis; TCPA, TSR, FDCPA and CAN-SPAM compliance; and insight on federal and state legislative processes.
An industry advocate, Sara maintains certifications with the International Association of Privacy Professionals (IAPP) and the Professional Association of Customer Engagement (PACE). She is experienced in providing regulatory guidance as well as risk assessing and audits, and currently manages certifications for PACE's Self-Regulatory Organization (SRO) process.
Sara graduated from the University of Nebraska with a bachelor's degree in Political Science, and is currently working on a master's degree in Journalism and PR. In addition to helping clients solve legal and regulatory issues, she is always looking for ways to help strategize to meet business objectives.
Sara assists clients in a variety of industries, including financial services, insurance, telecommunications, travel and tourism, and non-profit and for-profit education
Sorry, this author has no articles yet.