How the FCC Created a Do-Not-Call List Requirement Applicable to Business-to-Business Calls without a Statute or a Regulation
William E. Raney, Partner – Copilevitz & Canter, LLC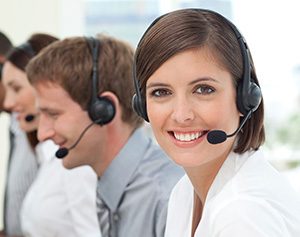 On October 18, 2012, the FCC passed revisions to the Telephone Consumer Protection Act regulations purportedly to "harmonize" the FCC regime with the FTC's Telemarketing Sales Rule. As many of you know, however, the FCC's restrictions actually go beyond the FTC's rules (creating "discord" for those of us who'd enjoy a uniform federal regulatory regime).
Among several unintended consequences of the new regulation, callers are now in a situation where they likely must create and honor an internal "do-not-call" list even if they only call other businesses. The new rules created this restriction despite the fact that the FCC's internal "do-not-call" list requirements apply only to calls to residences.
Here is how this happened.
The revised rule, effective January 14, 2013, imposes a "key press" activated opt-out mechanism during all abandonment messages. 47 C.F.R. § 64.1200(a)(7)(i)(B). The abandonment provision, which was already in place prior to this new rule, states that "no person or entity may… [a]bandon more than three percent of all telemarketing calls that are answered live by a person… ." Id. at (a)(7). The prerecorded abandonment message must be played during all abandoned calls. Id.
The internal "do-not-call" list requirement, also already in place, provides that:
No person or entity shall initiate any call for telemarketing purposes to a residential telephone subscriber unless such person or entity has instituted procedures for maintaining a list of persons who request not to receive telemarketing calls made by or on behalf of that person or entity.
Id. at (d) (emphasis added).
This restriction is known as the "company-specific" or "internal" "do-not-call" list requirement, as opposed to the national "do-not-call" list (also limited to residential numbers). Id. at (c)(2). The unintended consequence, thus, arises because the abandonment provision applies to all telemarketing calls, including business-to-business calls, and requires a key press opt-out, but the internal opt-out requirement does not apply to business-to-business calls.
A business thus has three choices with regard to compliance:
First, ignore the disclosure requirement and not include the key press opt-out in its abandonment message. This would violate § 64.1200(a)(7)(i)(B).
Second, include the disclosure but refuse to honor the opt-out request. This likely would constitute fraud or an unfair trade practice under state or federal law.
Third, include the disclosure and honor the "do-not-call" request, thus imposing an internal "do-not-call" list requirement for business-to-business calls even though that section of the regulation specifically does not apply to business-to-business calls.
It will be interesting to see how the FCC enforces this provision.
It will also be interesting to see how private plaintiffs attempt to enforce this provision in small claims suits, or more likely, class actions.
For more information about CompliancePoint, call us at (855) 670-8780 or email consulting@compliancepoint.com.
Let us help you identify any information security risks or compliance gaps that may be threatening your business or its valued data assets. Businesses in every industry face scrutiny for how they handle sensitive data including customer and prospect information.