New Rulings on "Accomplice Liability" for Telemarketing Violations
William E. Raney, Partner – Copilevitz & Canter, LLC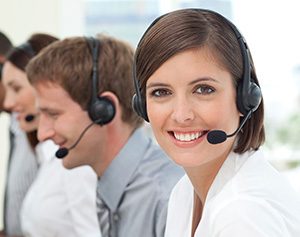 In a recent Declaratory Ruling and a lawsuit, the two federal agencies charged with enforcement of federal telemarketing laws have provided good guidance to businesses regarding when those agencies will prosecute businesses for the actions of their business partners a/k/a "accomplice liability." Both rulings provide businesses some measure of protection if they institute proper controls and are vigilant regarding the good practices of their partners.
Examples of when two businesses might work together to place a telemarketing call include when one sells a lead to the other to be called for the other's services, or when two companies form a joint venture to market one company's services to the other's existing customers.
In FTC v. Skyy Consulting, Inc., d/b/a CallFire, a California company was held liable for the actions of its clients which placed prerecorded telemarketing calls to consumers through the company's website. The FTC alleged that the company assisted its clients in sending illegal calls to induce the purchase of goods or services. The FTC claimed that CallFire specifically advertised its services to market and generate leads for mortgage and other telemarketing calls.
Because it provided these services and knew or consciously avoided knowing that its clients would use them illegally, it was held liable for the actions of its clients.
The standard for this "accomplice liability" is found in the Telemarketing Sales Rule which prohibits providing substantial assistance or support to any seller when the provider of such support knows or consciously avoids knowing that the seller is involved in acts which violate the Telemarketing Sales Rule.
In the past, the FTC has also applied this standard to entities which marketed leads to telemarketers.
Similarly, on May 9, 2013, the FCC issued a Declaratory Ruling in response to a petition filed by Dish Network and a TCPA plaintiff holding that a seller may be vicariously liable for violations of the TCPA made by a third party telemarketer. CG Docket No. 11-50, 28 FCC Rcd 2165 (2013). http://www.fcc.gov/document/dish-network-et-al-petition-declaratory-ruling-re-tcpa-rules.
The Declaratory Ruling was based on a lawsuit filed against the predecessor corporation of Dish Network by plaintiff Philip Charvat alleging that he had received 30 calls in violation of the TCPA, both prerecorded and live, and that his requests to not be called in the future were ignored. Id. at ¶ 5. Dish moved for summary judgment arguing that it could not be held liable for TCPA violations by its third party independent contractors.
The FCC ruled that a seller may not be directly liable for violation of the TCPA unless it initiates a call, but may be held vicariously liable under agency law for violations by third party telemarketers. Id. at ¶ 24. Basically, agency law involves when an entity which hires another is liable for the actions of the other.
The FCC reviewed the term "initiate" with regard to its use in the TCPA and held that simply hiring a telemarketer does not mean that the seller "initiates" telemarketing calls.
We conclude that a person or entity 'initiates' a telephone call when it takes the steps necessary to physically place a telephone call, and generally does not include persons or entities, such as third party retailers, that might merely have some role, however minor, in the causal chain that results in the making of a telephone call.
Id. at ¶ 26.
Even though the seller may not initiate the call, however, the FCC held that the seller may be vicariously liable for certain third party telemarketing calls under agency principles. Id. at ¶ 28. This vicarious liability would only apply if the caller was the seller's agent. Thus, the seller is not absolutely liable for the actions of its third party telemarketer unless that telemarketer is the person's agent, defined as a fiduciary relationship where the agent acts on the seller's behalf and is subject to the seller's control.
This very well could be relevant if a third party acts illegally (e.g. sends illegal facsimiles, prerecorded calls, texts, etc.) without the knowledge or authority of the seller (in agency law known as the "principal") in an attempt to sell the principal's goods or services.
Many TCPA class actions have been filed against deep pocket sellers for the actions of their unscrupulous marketers, despite the actions of the sellers to prevent such unscrupulous marketing. This ruling is directly relevant to those cases.
The FCC, therefore, recommends that the sellers exercise "reasonable diligence in selecting and monitoring reputable telemarketers" which is exactly what legitimate companies do. The FCC gives several examples of relationships which would constitute an agency relationship between a marketer and a seller. Id. at ¶ 46. You should review your contracts and relationships to ensure compliance both with applicable law and this new ruling.
For more information about CompliancePoint, call us at (855) 670-8780 or email consulting@compliancepoint.com.
Let us help you identify any information security risks or compliance gaps that may be threatening your business or its valued data assets. Businesses in every industry face scrutiny for how they handle sensitive data including customer and prospect information.