What Impacts Will The TCPA Changes Have On Your Business?
William E. Raney, Partner – Copilevitz & Canter, LLC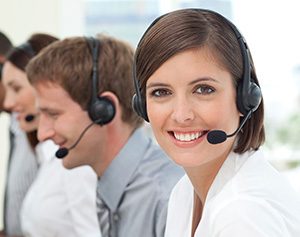 On February 15, 2012, the FCC released FCC 12-21 Report and Order which includes a wealth of information on the changes the FCC announced yesterday. The purpose of this article is to attempt to put these 48 pages of information into perspective for you. Keep in mind that this is an early read and we expect more analysis on these changes in the coming weeks and months.
Background
As most of you already know, the FCC has jurisdiction over ALL telemarketing, including intrastate, while the FTC lacks jurisdiction over entities such as banking, insurance, common carriers, and others. This fact would not matter much except that the Telemarketing Sales Rule (TSR) administered by the FTC and the Telephone Consumer Protection Act (TCPA) administered by the FCC had fairly significant differences relating to the delivery of solicitation prerecorded messages.
Another minor difference was how call abandonment rates should be calculated to meet the safe harbor provisions. The FCC has always maintained the authority to regulate all communications with mobile/wireless devices. In 2008, the Do Not Call Improvement Act (DNCIA), as well as industry advocates, encouraged the FTC and FCC to work together to provide consistent regulatory frameworks. In 2010, the FCC issued a Notice of Proposed Rulemaking (NPRM) to, among other things, address these differences.
Prerecorded Messages Prior to the Revised TCPA
Prior to 2008, the FTC and FCC provided an exemption from the prohibition to deliver a prerecorded sales call for calls to consumers with whom there was a valid Established Business Relationship (EBR) exemption. Prerecorded calls for informational, service, political, and other purposes were exempt as well. However, in 2008 the FTC amended the TSR to require prior written consent for the delivery of prerecorded sales calls. The FTC commented that this change was necessary due to overwhelming consumer complaints about prerecorded sales calls. In addition to requiring explicit expressed consent, the TSR was modified to include additional safeguards, such as an automated opt-out mechanism, requirement to facilitate opt-out requests, whether by live person or messages delivered to an answering machine, and the burden for proving compliance being placed squarely on the shoulders of the caller. Meanwhile, the TCPA maintained the EBR exemptions for the delivery of prerecorded sales messages. This created a situation whereby entities not subject to the jurisdiction of the FTC operated under a less restrictive standard than those who were.
Prerecorded Messages After the Revised TCPA
The revised TCPA more closely aligns the TSR and the TCPA requirements for the delivery of prerecorded sales calls while retaining exemptions for most non-solicitation calls, such as political, informational, service, and so on. The TCPA Report and Order describes new requirements for consumer prior written consent, an automated opt-out requirement, as well as mandates for recordkeeping.
Impacts on Sellers and Service Providers
These changes impact all entities not under the jurisdiction of the FTC, as well as service providers related to those industries. Entities that were already complying with the more restrictive TSR rules are not seriously impacted, with the exception of new wireless consent requirements that are discussed in more detail below.
Banks, insurance companies, common carriers, and so on: Must implement procedures to collect consumer consent in accordance with the requirements. Inbound scripts, websites, return emails, preference centers, and so on must include sufficient expressed consent and affirmation of agreement mechanisms. You must ensure prerecorded message sales calls, or other calls with a sales component, strictly adhere to the new TCPA requirements. You must maintain detailed records of consumer expressed consent. You must ensure service providers and/or internal operations comply with the automated opt-out mechanism requirements.
Service Bureaus and Providers of Prerecorded Message Services: Must require evidence that prerecorded sales calls are only delivered to consumers, who have expressly consented, and that you have implemented technology to comply with the automated opt-out requirements.
Lead Aggregators: Must ensure your lead generation sources include appropriate disclosures and affirmative consent mechanisms as required to meet the needs of clients, who wish to deliver prerecorded sales messages. Records of consumer agreement must be maintained.
Prior Written Consent Standard
The following is taken directly from the Report and Order:
Consistent with the FTC's TSR, we conclude that a consumer's written consent to receive telemarketing robocalls must be signed and be sufficient to show that the consumer:
(1) received "clear and conspicuous disclosure" of the consequences of providing the requested consent, i.e., that the consumer will receive future calls that deliver prerecorded messages by or on behalf of a specific seller; and
(2) having received this information, agrees unambiguously to receive such calls at a telephone number the consumer designates.
 In addition, the written agreement must be obtained "without requiring, directly or indirectly, that the agreement be executed as a condition of purchasing any good or service." Finally, should any question about the consent arise, the seller will bear the burden of demonstrating that a clear and conspicuous disclosure was provided and that unambiguous consent was obtained.
Electronic Consent.  In the 2010 TCPA NPRM, the Commission proposed to allow sellers or telemarketers to obtain prior express written consent using any medium or format permitted by the E-SIGN Act, as the FTC permits in the TSR.  The FTC specifically found that consent obtained via an email, website form, text message, telephone key press, or voice recording, is in compliance with the E-SIGN Act and would satisfy the written consent requirement in the amended TSR.  Consistent with the FTC, we now similarly conclude that consent obtained in compliance with the E-SIGN Act will satisfy the requirements of our revised rule, including permission obtained via an email, website form, text message, telephone key press, or voice recording.
Solicitation Calls Delivered to Mobile Telephones
This change could have significant impacts on your business. There are now two consent standards when using an ATDS or prerecorded message to any mobile device.  These standards are prior express written consent (described above) and prior express consent (the current standard).The FCC has always retained authority to regulate communications with mobile telephones. So this issue is not related to an FTC/FCC alignment but rather the introduction of newly defined expressed consent standards. The TCPA previously required consumer expressed consent for the delivery of ANY call/text to any mobile device (not just sales calls). There are exemptions for wireless carriers, who contact their customers on their mobile telephones at no charge.The Report and Order states the FCC finds that the unique protections for wireless consumers contained in the TCPA supports requiring prior written consent for telemarketing robocalls. As stated by the FCC: "Consumers who provide a wireless telephone number for a limited purpose – for service calls only – do not necessarily expect to receive telemarketing calls that go beyond the limited purpose for which oral consent regarding service calls may have been granted. Moreover, as use of wireless numbers continues to increase, we believe that increased protection from unwanted telemarketing robocalls is warranted."  
However, the order extends the prior express written consent standard to ANY sales call to a mobile device as follows:
Sellers may not initiate, or cause to be initiated, any telephone call that includes or introduces an advertisement or constitutes telemarketing, using an automatic telephone dialing system or an artificial or prerecorded voice, to any mobile device, other than a call made with the prior express written consent of the called party or the prior express consent of the called party when the call is made by or on behalf of a tax-exempt nonprofit organization, or a call that delivers a "health care" message made by, or on behalf of, a "covered entity" or its "business associate," as those terms are defined in the HIPAA Privacy Rule, 45 C.F.R. § 160.103.
The net result of this change is that there are now two standards of consent for calls to mobile telephones. Prior express written consent will be required for ALL sales calls (ATDS and prerecorded messages) delivered to mobile telephones (E-Sign Act applies), and prior express consent (including oral consent) for most other types of calls, including non-telemarketing, informational calls, such as those by or on behalf of tax-exempt non-profit organizations, calls for political purposes, and calls for other noncommercial purposes, including those that deliver purely informational messages, such as school closings. The rules for these calls will continue to permit oral consent if made to wireless consumers and other specified recipients, and will continue to require no prior consent if made to residential wireline consumers.
Impacts on Sellers and Service Providers
Telemarketers must obtain consumers' prior express written consent as described above, before initiating any solicitation campaigns (either an ATDS or prerecorded messages) to mobile telephones. Keep in mind that this level of consent is much higher than simple "oral" consent. Telemarketers will be required to maintain records of such consent.
Call Abandonment Rule Changes
The FCC has made some changes here as well, most of which align with the FTC rules on call abandonment. However, there is one significant change that goes further than the TSR. This new requirement is detailed in (d.) below.
The FTC's Rule. The FTC's TSR deems an outbound telephone call to be "abandoned" if the called person answers the telephone and the caller does not connect the call to a sales representative within two seconds of the called person's completed greeting. Under the TSR, a seller or telemarketer is not liable for violating the prohibition on call abandonment if, among other things, the seller or telemarketer employs technology that ensures abandonment of no more than three percent of all calls answered by a person (rather than by an answering machine) for the duration of a single calling campaign, if the campaign is less than 30 days, or separately over each successive 30-day period or portion thereof during which the calling campaign continues.
The FCC will revise its rules to match the FTC's and require assessment of the call abandonment rate to occur during a single calling campaign over a 30-day period, and if the single calling campaign exceeds a 30-day period, will require that the abandonment rate be calculated each successive 30-day period or portion thereof during which the calling campaign continues. The revised requirement will deprive telemarketers of the opportunity to average abandoned calls across multiple calling campaigns, which can result in targeting abandoned calls to less desirable consumers, a form of robocall "redlining."
In addition, the FCC will apply the term "campaign" as defined by the FTC. In the 2008 TSR, the FTC defines "campaign" as "the offer of the same good or service for the same seller." So long as a telemarketer is offering the same good or service for the same seller, the FCC will regard the offer as part of a single campaign, irrespective of whether telemarketing scripts used to convey the offer use or contain different wording.
Whenever a live sales representative is not available to speak with the person answering the call, within two (2) seconds after the called person's completed greeting, the telemarketer or the seller must provide:
A prerecorded identification and opt-out message that is limited to disclosing that the call was for "telemarketing purposes" and states the name of the business, entity, or individual on whose behalf the call was placed, and a telephone number for such business, entity, or individual that permits the called person to make a do-not-call request during regular business hours for the duration of the telemarketing campaign; provided that such telephone number may not be a 900 number or any other number for which charges exceed local or long distance transmission charges, and
An automated, interactive voice- and/or key press-activated opt-out mechanism that enables the called person to make a do-not-call request prior to terminating the call, including brief explanatory instructions on how to use such mechanism. When the called person elects to opt out using such mechanism, the mechanism must automatically record the called person's number to the seller's Do-Not-all list and immediately terminate the call.
Impacts on Sellers and Service Providers
Sellers and service providers must now ensure that the three percent (3%) call abandonment safe harbor factors are measured against each single campaign per 30 day period rather than averaging across all campaigns. Records must be maintained to demonstrate compliance with this standard by campaign. Additionally, the new requirement to provide an automated interactive voice-and or key press activated opt-out mechanism must be employed for all abandoned calls. The system must be capable of automatically recording the called person's number and adding it to the appropriate DNC list, as well as immediately terminating the call.
Implementation Schedule
The FCC provided guidance for implementing the rules adopted in the order:
The FCC established a twelve-month period for implementation of the requirement that prior express consent be in writing for telemarketers employing autodialed or prerecorded calls or messages.  This twelve-month period will commence upon publication of OMB approval of the written consent rules in the Federal Register.
The FCC established a 90-day implementation period for the automated, interactive opt-out mechanism for telemarketing calls. The FCC commented that there is no indication in the record that implementing the proposed opt-out mechanism would be especially burdensome or pose extraordinary technical issues. Moreover, the FTC observed in its proceeding, that industry comments uniformly represent that interactive technology is affordable and widely available.
The FCC established a 30-day implementation period for the revised rule for compliance with call abandonment rates by campaign per 30 day period.
At CompliancePoint, a PossibleNOW company, we can assist you to implement these new prior written express consent standards as well as help you understand the recordkeeping requirements. Please feel free to reach out to us for any questions you may have about these issues or any other compliance matters. At CompliancePoint, compliance
is all we do!
You may contact Ken Sponsler directly at ksponsler@compliancepoint.com.
For more information about CompliancePoint, call us at (855) 670-8780 or email consulting@compliancepoint.com.
Let us help you identify any information security risks or compliance gaps that may be threatening your business or its valued data assets. Businesses in every industry face scrutiny for how they handle sensitive data including customer and prospect information.