As new requirements are being added to the TCPA and TSR regulations and as the definition of an automated telephone dialer system (ATDS) evolves, businesses are finding it increasingly difficult to stay compliant with these new regulations and avoid lawsuits, while continuing to meet annual sales objectives.
Cases involving the TCPA or TSR are complicated, time-consuming, and expensive. Class action litigation is a risk to any business that uses the telephone or fax to communicate with customers and prospects. Additionally, a business is not only liable for their actions, they are likely at risk for consumer contacts made on their behalf that are professionally managed by a third-party provider. Regulations specify damages ranging from $500-$1500 per violation, thus these lawsuits can cost millions of dollars.
TCPA Litigation, 2010 – 2020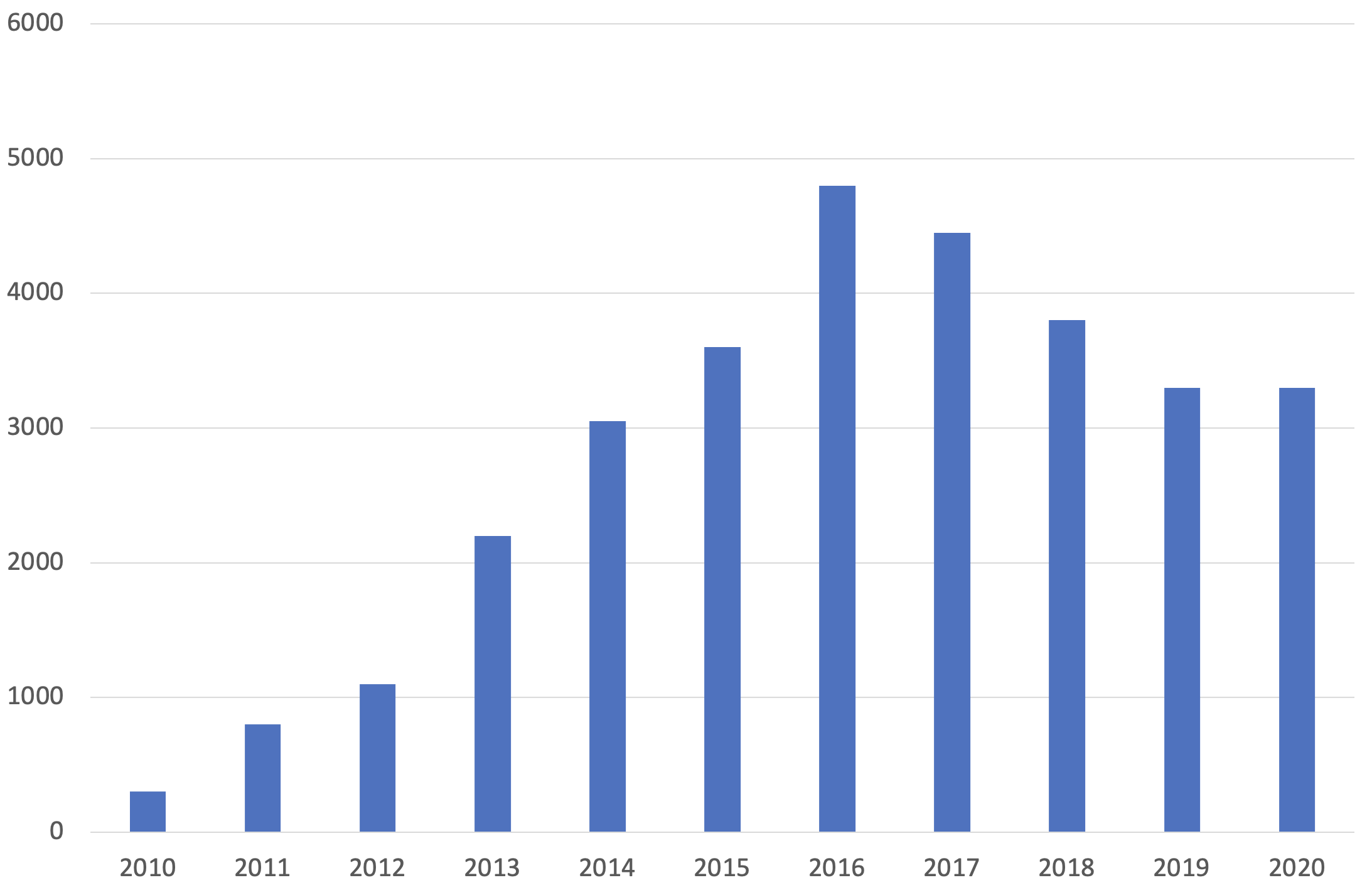 There are more than 3,000 TCPA lawsuits each year.
CompliancePoint Litigation Support Services can help your company identify potential pitfalls, position you to avoid risk and in the event of a TCPA compliance lawsuit, maximize your ability to defend yourself. Our team has hundreds of hours of experience in contact center operations, technology, and compliance.
Our focus on consumer regulatory legislation and customer contact compliance gives you confidence and reassurance when preparing for your case. As a team of expert litigation support consultants, we are part of a compliance and data management company that gives us access to information and tools that other litigation support providers do not possess. We can evaluate your outbound and inbound consumer operations against our best practice models to determine your overall compliance risk and position you for the best overall outcome. We offer three services to assist you at various points along your journey: expert witness services, data analysis, and expert consulting services.
Finding a credible expert with the appropriate background, expertise, and credentials can be difficult. CompliancePoint is here to help.