Information security is no longer tied to simply avoiding a breach, it is a requirement under the General Data Protection Regulation (GDPR). Organizations processing personal data of European Union (EU) data subjects must ensure personal information is collected for a disclosed and specific purpose to avoid large fines and public scrutiny over data handling practices. Our privacy and technology experts understand the GDPR and the operational impact it has on your business. We will work with you to determine applicability and implement controls to help you achieve and maintain GDPR compliance.
Our engagements often include a combination of the following services: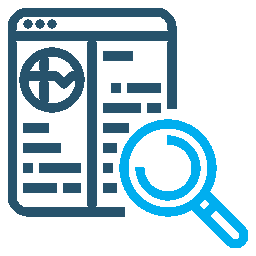 Our assessment and audit services assist you with anything from a roadmap for GDPR compliance to testing the controls you built to comply. Rest easy knowing that your program has been reviewed by experts.

Program Design + Implementation
Our consulting services assist you with designing and implementing a custom GDPR privacy program that fits your business's budget, appetite for risk, and industry risk.

Our consultants maintain the accuracy and relevancy of your GDPR privacy program and perform regular audits to ensure it is performing as it was designed to perform.
Understand your organization's GDPR compliance posture with our GDPR Compliance Checklist
Get started with GDPR compliance


Cases as an
Expert Witness


Net Promoter Score - Our Customers Love Us!