CompliancePoint helps organizations achieve their ISO 27001 certification goals by partnering with them across the entire project life cycle. Our experts are former ISO auditors and senior practitioners who truly understand the challenges our customers face with these initiatives. Partnering with CompliancePoint to become ISO 27001 Certified will provide you with:
Non-biased 3rd party support across the entire life cycle

The expertise, processes, procedures, and technology roadmap required for certification

Step-by-step support based on years of certification experience, customized to your organizational maturity

Practical and pragmatic advisory services for navigating the challenges of certification

Access to known certification partners
Full Life Cycle Management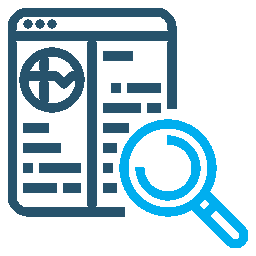 Our experts define and determine Information Security Management System (ISMS) scope, evaluate controls and policies, identify risks, and provide a roadmap for certification.

Our experts implement the necessary policies, business processes and technology to prepare for a successful ISO 27001 certification.

Certification and Program Management
We support your organization during the audit, providing our expertise to help navigate the process successfully.
Once certified, we manage and maintain the ISMS to ensure compliance with ISO 27001 for future certifications.
Learn the 4 Critical First Steps on your journey to ISO 27001 Certification
Let us help you develop your ISO 27001 certification roadmap today.


Cases as an
Expert Witness


Net Promoter Score - Our Customers Love Us!