First Class Action Filed under New Florida Telemarketing Rules
On June 29, 2021, Florida Governor DeSantis signed SB1120 into law updating provisions of the Florida Consumer Protection Statutes related to telemarketing. Among the key updates to the Florida calling rules includes a requirement that callers obtain express written consent prior to placing sales or marketing calls with "an automated system for the selection or dialing of telephone numbers or the playing of a recorded message." Additionally, the law added a private right of action for violations of the Telephone Solicitation section of the Florida Consumer Protection laws and a presumption that calls to Florida area codes are calls to persons in the state. These updates went into effect July 1, 2021, only two days after the Governor signed the bill.
On July 13, 2021, the first class action under the new Florida calling rules was filed in Cooper v. Batteries Plus. The complaint alleges that the defendant, Batteries Plus, sent text messages using "a computer software system that automatically selected and dialed Plaintiff's and Class members' telephone numbers." The class of Plaintiffs includes "all persons in Florida who (1) were sent a telephonic sales call regarding Defendant's goods and/or services, (2) using the same equipment or type of equipment utilized to call the Plaintiff." The Defendant has yet to file their answer to this complaint.
This case could shed light on how broadly Florida courts will interpret an automated system under the law.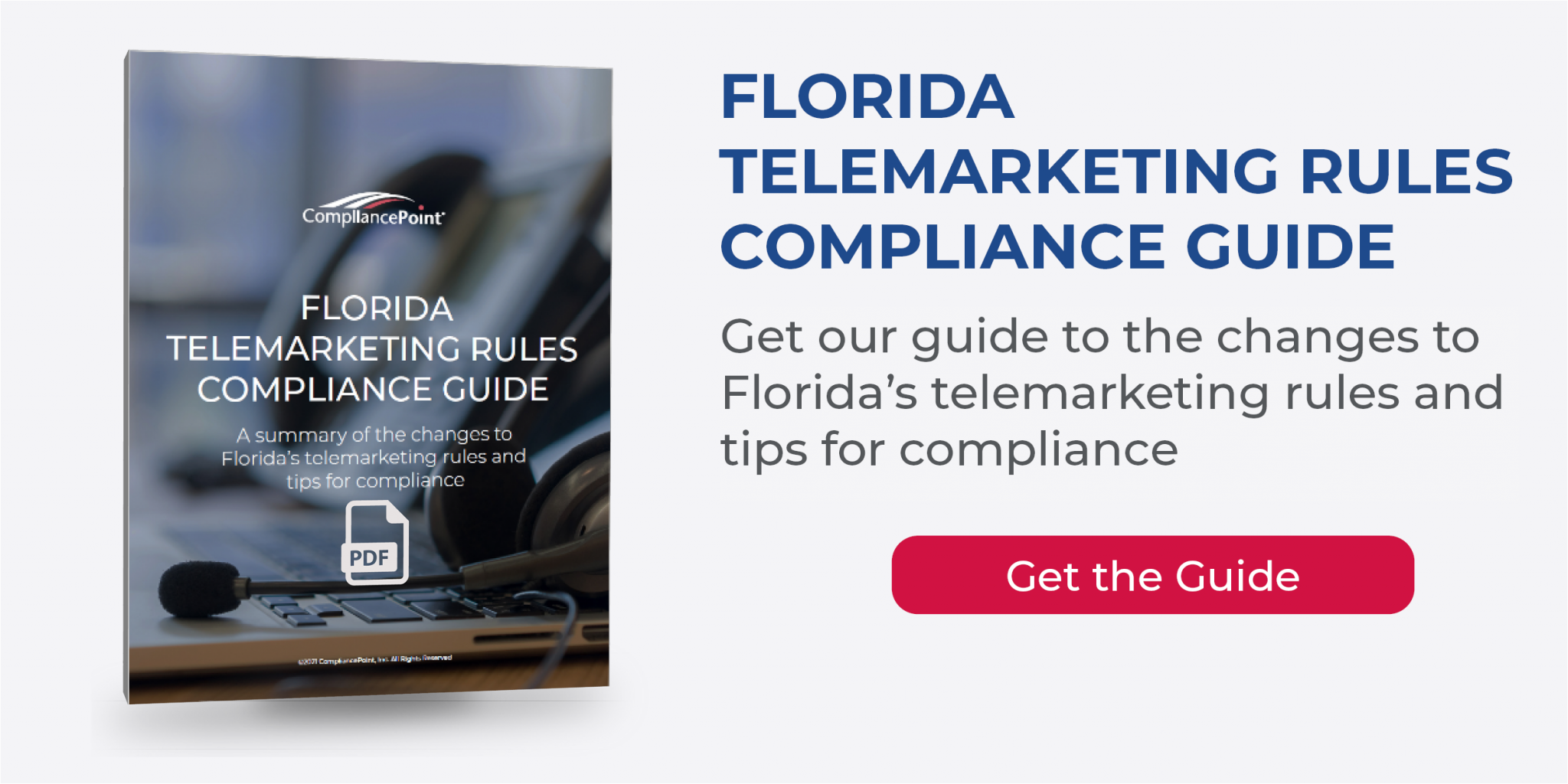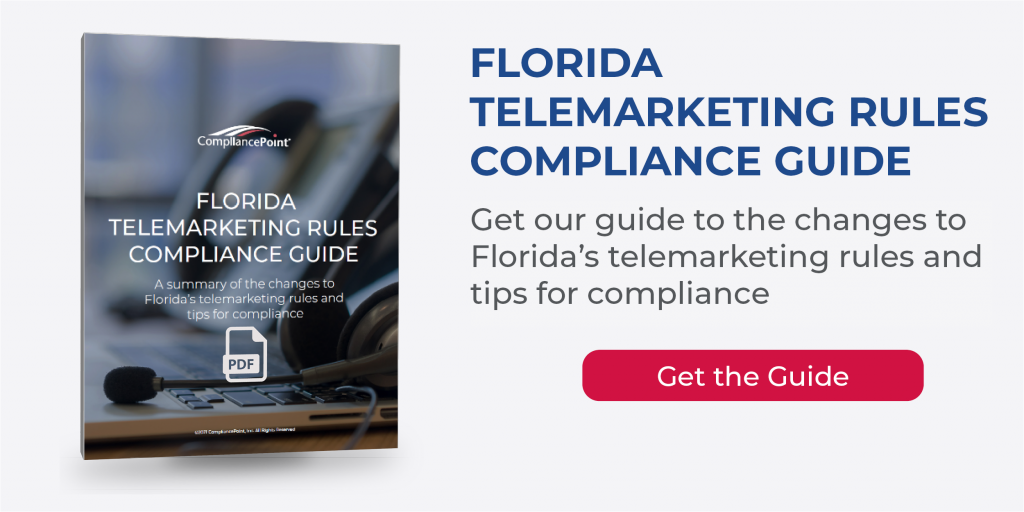 If you are interested in more information about this updated law please download our Florida Telemarketing Compliance Guide or contact us at connect@compliancepoint.com.
Finding a credible expert with the appropriate background, expertise, and credentials can be difficult. CompliancePoint is here to help.