Florida Governor Signs SB 1120
New Telemarketing Rules Go Into Effect July 1, 2021
Governor DeSantis has signed SB 1120 into law. This bill updates Florida calling rules and may have a significant impact on calling efforts into the state.
Why is this important?
The law adds a private right of action to the Telephone Solicitation section of the Consumer Protection laws with potential damages as high as $1500 for each willful violation, or actual damages or $500, whichever is greater, for violations that are not deemed to be willful. Companies that are found to violate these rules may also be prohibited from calling activities in the state. Additionally, the law adds a presumption that any call to a Florida area code is a call to a Florida resident or a person in the state.
What changes does this bill make?
The law restricts the use of automated technology and prerecorded messages by requiring prior express written consent before making sales or marketing calls and removes exemptions for making calls without consent. This restriction even applies to calls made with an established business relationship and calls to consumers who are not on the Florida state DNC list. The definition of an auto-dialer under Florida law is broader than the Federal TCPA and includes "an automated system for the selection or dialing of telephone numbers or the playing of a recorded message."
The law updates legal calling times from 8 AM—9 PM to 8 AM—8 PM.
The law sets a cap on the number of calling attempts at three attempts per 24-hour period.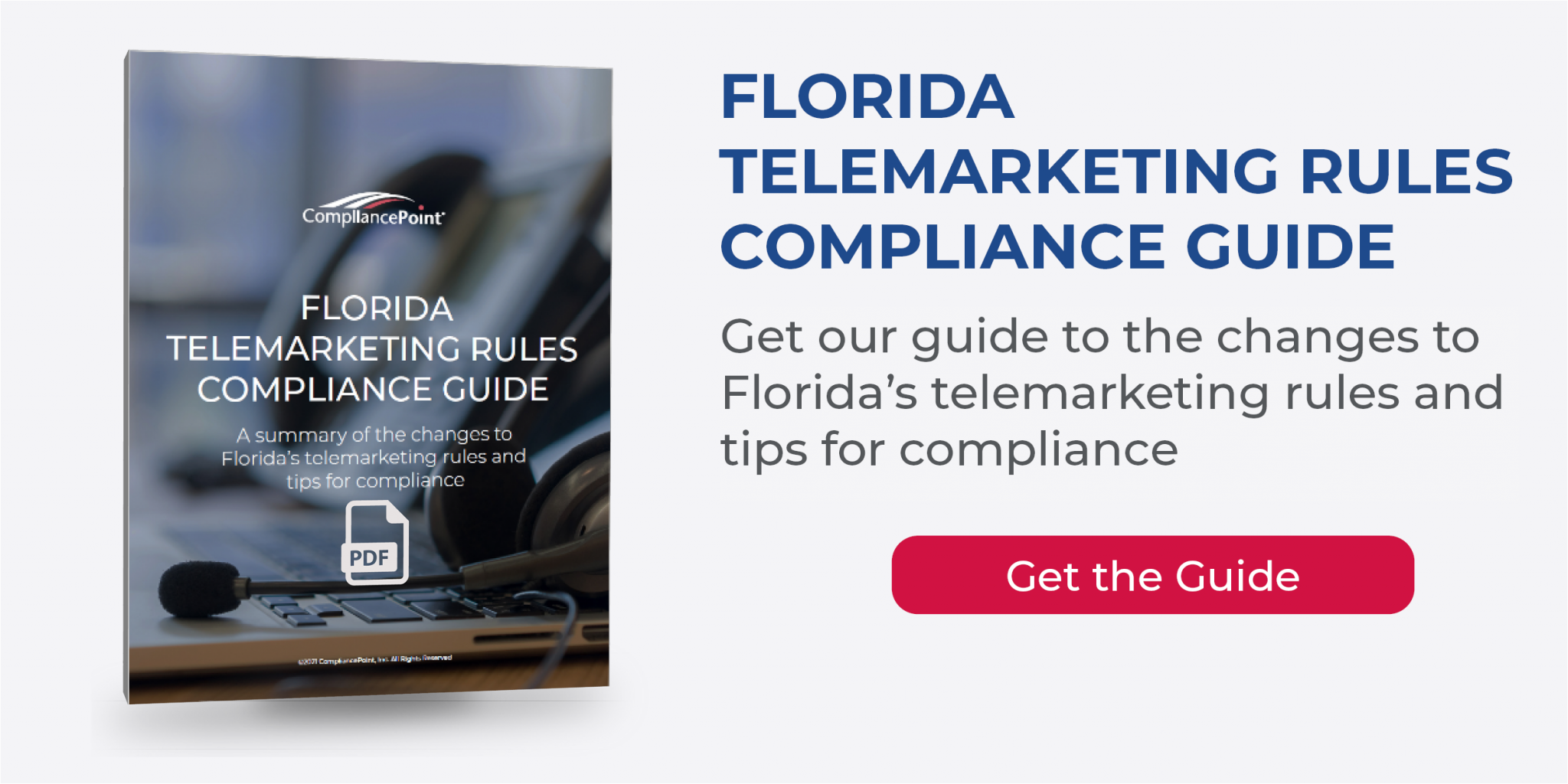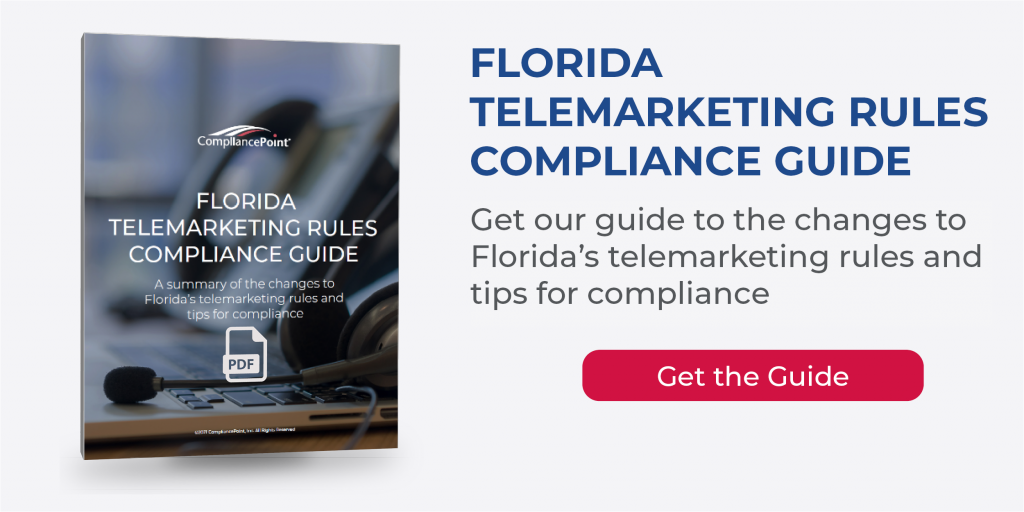 Please reach out to us at connect@compliancepoint.com if you have any questions about these changes or how CompliancePoint can assist your organization with managing your marketing compliance.
Finding a credible expert with the appropriate background, expertise, and credentials can be difficult. CompliancePoint is here to help.