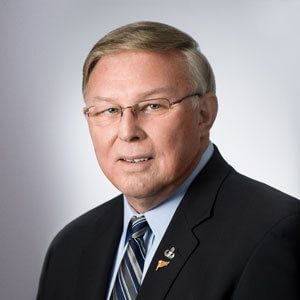 As Senior Vice President of CompliancePoint's Litigation Support Services (LSS), Ken Sponsler has been designated as an expert in U.S. federal district court and provided expert opinions in dozens of TCPA and TSR-related litigation cases.
Ken provides regulatory and operational compliance consulting services for consumer contact operations that include communication channels such as SMSs/text messages, emails, facsimiles, U.S. and international telephone calls for telemarketing, debt collection, and surveys. He has more than 21 years of general consultation practice concerning U.S. federal and state telemarketing operational compliance with a variety of national and global companies and has also provided consulting services to government and military organizations implementing U.S. Army modularity design and organizational changes. A retired U.S. Army Command Sergeant Major, Ken concluded his career as the Senior Enlisted Leader of the 3rd Infantry Division, leading a 23,400-man elite combat team.
With CompliancePoint's LSS team, Ken leverages over 20 years of operational expertise and experience in compliance gap and risk analysis for any company that performs in-house or outsourced consumer contact operations. His other areas of expertise include contact center compliance assessments, compliance officer training, compliance business process development, compliance monitoring, and enforcement program implementation.
Ken holds the following registrations, licenses, and certifications: Customer Engagement Certified Professional (CECP) by the Professional Association for Customer Engagement (PACE), Certified American Teleservices Association Self-Regulatory Organization Auditor (ATASRO), and Certified Information Privacy Professional/United States (CIPP/US) by the International Association of Privacy Professionals (IAPP).
Sorry, this author has no articles yet.