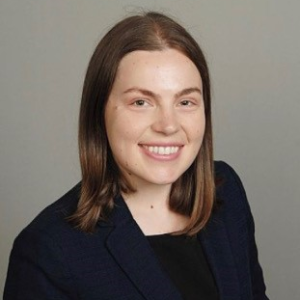 Rebecca Closner Lee joined CompliancePoint as a Marketing Compliance Consultant in 2019.
Rebecca's areas of insight and expertise include TCPA, TSR, CAN-SPAM, Risk Assessments, and Policy Development.
As a marketing consultant certified by both the International Association of Privacy Professionals (IAPP/US) and the Professional Association of Customer Engagement (CECP), she has performed risk assessments, audit as well as compliance support for clients in the telemarketing, lead generation, entertainment, alternative energy, home security, education, and financial services industries.
She graduated with honors from the University of North Carolina at Chapel Hill and cum laude from the University of Memphis School of Law. After being admitted as an attorney to the Tennessee State Bar, Rebecca worked in E-discovery, assurance, and regulatory compliance before joining CompliancePoint as a consultant in 2019.
Rebecca is committed to helping organizations develop and implement compliance programs that are in line with their business goals, risk appetite, and compliance postures.
Sorry, this author has no articles yet.